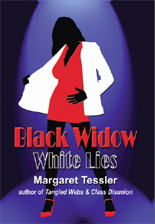 While vacationing in idyllic Chama, New Mexico, Sharon Salazar and her family encounter a mysterious stranger, Rita Méndez, who bears a striking resemblance to Bernice Peralta — someone whose jealousy brought grief to the Salazars years earlier.
Rita claims to be a close relative of Bernice, which explains the resemblance. But more troubling, the two women also seem to share a number of personality traits. This leads Sharon to wonder if Bernice is actually posing as Rita for some obscure reason.
Rita has latched onto a rich elderly widower (Joaquín Álvarez) through a matchmaking ad. Yet she hasn't shown herself to be the greedy con artist his family expected. This and other differences between Rita and Bernice make Sharon question her earlier suspicions.
To add to her quandary, she discovers that Joaquín's malicious granddaughter Vanessa is making trouble for both Rita and Joaquín. How far will Vanessa go to prevent her grandfather from cutting her out of his will and leaving his estate to Rita?
Sharon soon finds herself involved in a maze of intrigue that eventually leads to murder and puts her own life in danger. From no-nonsense Tía Marta to eccentric Tía Dippy, everyone in the close-knit Salazar family pitches in to help Sharon unravel the mystery before long-held secrets threaten to destroy others.
Black Widow White Lies by Margaret Tessler
Third in the Sharon Salazar mystery series
2012 New Mexico-Arizona Book Awards Finalist
Published by BookLocker
Pages: 296
Click here to read an exciting excerpt!
Read what others say about this mystery series!